Cast: Molding a New Museum for UT Dallas
Cast: Molding a New Museum for UT Dallas will feature 3D models of the new museum structure; renderings that show the design process; introductions of the designers, architects, planners and leadership behind the building; selections of works of art from the Crow Museum of Asian Art; along with works from the Stevens, Beockman and Horchow collections that have been gifted to The University of Texas at Dallas. For the new museum, the collection focus will include Asia and the Americas representing the region's history and future intercultural exchange with the diverse cultures of these continents.
The exhibition will also provide a behind-the-scenes look into the ideation and planning process for the Crow Museum, including significant writing and original design conceived by the late Dr. Richard C. Brettell, who initiated plans for the Athenaeum and was integrally involved in the selection of Morphosis.
This exhibition was co-created by the Crow Museum and Morphosis with the intention to create the studio energy of how ideas become spaces for engagement and learning. The building design is an expression of architecture, math and science for the purpose of creating a new work of art as a vessel for current and future works of art: visual and performing. The exhibition curator is Amy Hofland who also serves as senior director of the Crow Museum.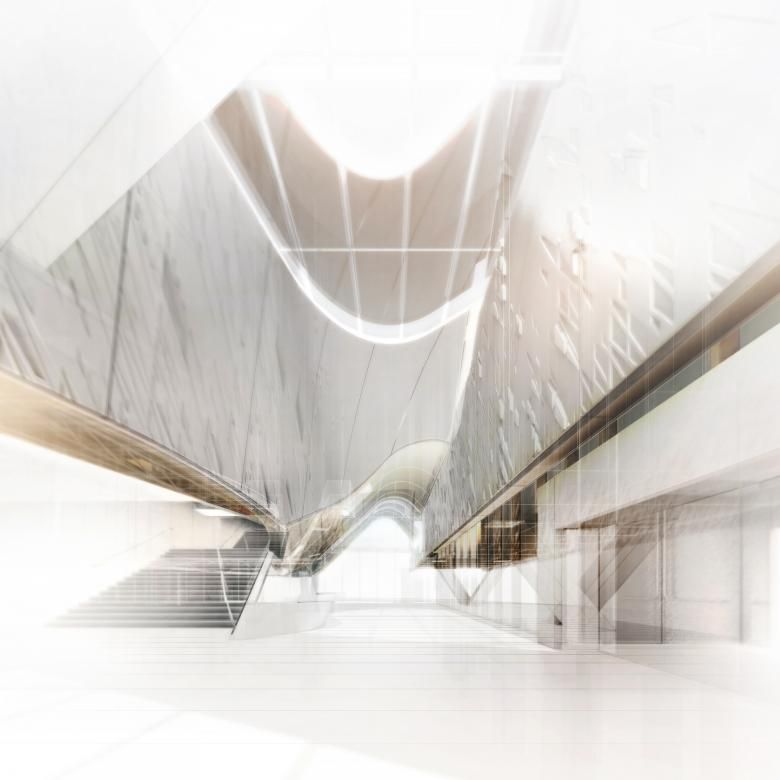 Rendering of Crow Museum of Asian Art (Lobby View) Credit: Morphosis
时间

3 November 2022 to 5 March 2023

地点

Crow Museum of Asian Art of The University of Texas at Dallas
2010 Flora Street
75201 Dallas, TX

主办方

Crow Museum

链接
杂志